Frequently Asked Questions
Who is WeinAuktionator?
How does a wine auction work?
All auctions take place online. You can find the current auctions
here
. This allows you to participate in our international auctions from anywhere in the world.
In order to bid at the auctions, you need to register in advance. This will only cost you a few minutes, but we recommend that you do it in time.
It is possible to view the wines to be auctioned in advance, after a prior appointment.
How can I pay?
Payment for your purchases is due within 7 days after end of auction. This can be done only by bank transfer.. The possibility of cash payment exists only after a personal arrangement.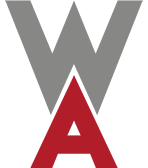 How is the authenticity of the wines verified?
We work with ultraviolet light sources to check security features and, thanks to a network built up over many years, can rely on information from the winemaker. Archiving of all possible identification features ensures the highest possible level of authentication.
What fees are charged?
As a wine auction house, we need to offer our customers the greatest possible transparency. This applies not only to the true-to-life presentation and description of the wines but also to our fee model.
With the WineAuctioneer we charge a uniform surcharge of 15% on the hammer price (plus VAT). There are no further costs beyond this. From 01.01.2021 the regular tax rate of 19% applies.
How do I get auctioned wines?
Collection must take place within 21 days. If you are unable to collect your auctioned wines yourself, we will arrange transport for you at self-cost prices by DPD and UPS.
For larger consignments, we will be happy to enquire about transport conditions with our logistics partner, DB Schenker.
On request, we offer free storage for further 4 weeks after receiving your payment. Our warehouse is temperature-controlled, secure and all-risk insured.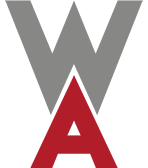 How can I sell my wines?
Your wines will be appraised by experts. If you agree with the valuation, your wines will be included in our auction. You can find further information under
selling wines
.
Just another question?

All times are based on the Europe/Berlin time zone.